The u-Care team are heading to Orkney International Science Festival this September!
Join us 10am-4pm on Saturday the 9th of September at Kirkwall Grammar School for Family day. You can get involved with our interactive activities including a laser maze, ultraviolet keyring building, and carry out your own robot lung surgery! More information on Family day can be found below: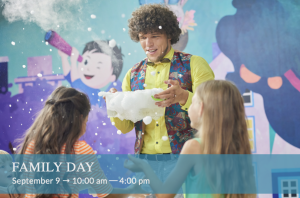 Then, on Tuesday the 12th of September at 3:30pm, our very own Professor Rob Thomson will be giving a talk titled "Fantastic Light – Incredible Industries' at the Phoenix Cinema where you will be guided through some remarkable state-of-the-art applications for photonic technologies, such as cameras sensitive to – incredibly – a single photon of light, allowing us to observe it passing through thin air, new laser processing techniques which allow us to cut tissues with exceptional precision, and fibre sensors detecting how diseases impact the lungs of critically ill patients. To join us for an engaging afternoon of light, follow the link below to buy tickets!